Person
Postdoctoral Fellow
Centre for East and South-East Asian Studies, Lund University
Department of History
Contact information
E-mail jinyan.zengace.luse
Room 020A
Visiting address
Sölvegatan 18 B, Lund
Postal address
Box 118, 221 00 Lund
Internal post code 61
I joined the Centre for East and South-East Asian Studies as a Post-Doctoral Fellow in July 2021. My research focuses on gender and sexuality, culture and politics, intellectual identity and social activism, and ethnicity, with particular emphasis on China. I received my PhD from the University of Hong Kong in 2017 (HK SAR), working as the 2017 Oak Human Rights Fellow (film and photography) at Colby College (USA), and the 2020 Post-doctoral Fellow at the University of Haifa (Israel). My BA in Economics was completed at the People's University of China, Beijing.
During my fellowship at the Centre, I focus on writing (non-Han) female authorship and feminist aesthetics of social activism in China, and expanding my expertise in ethnicity, culture, and politics.
In the Research Portal you can search and find information about all active researchers, units, publications, projects, infrastructures, and more, to get an overview of Lund University research.
My profile in Lund University research portal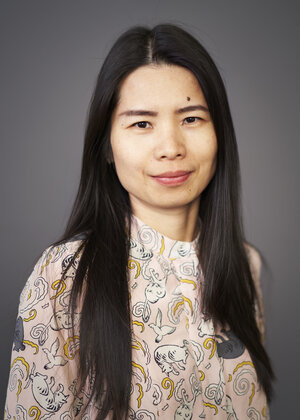 Postdoctoral Fellow
Centre for East and South-East Asian Studies, Lund University
Department of History
Contact information
E-mail jinyan.zengace.luse
Room 020A
Visiting address
Sölvegatan 18 B, Lund
Postal address
Box 118, 221 00 Lund
Internal post code 61